The Hotel Aremd Imlil is located in the High Atlas mountains / Imlil accommodation / Hotel Imlil / Aremd Hotel. GPS 31.123056920015713, -7.921721866433233



Comfortable accommodation in Aremd, with outdoor activities. Family-run Atlas Hotel.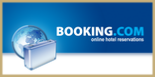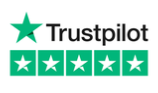 Discover one the most epic hotels in Aremd, that you simply must see to believe.









Restaurant in Hotel Aremd Imlil - Traditional Moroccan meals and cuisine in Sahara
Hotel Aremd Imlil offer for all guests everyday cuisine as breakfast, lunch and dinners.
Best value for money restaurant on the Atlas mountain:
Lunch / Dinner Meals:
We invite you to outstanding mountain restaurants in Aremd. Contact us in advance to prepare traditional meals for your group or just visit our restaurant for the finest dining on the High Atlas mountains.
Mountain restaurant In Atlas:
The Aremd hotel's great, quiet location and the beautiful mountain panorama offer the best cuisine for trekkers and hikers. Available every day... Enjoy Dining with a View.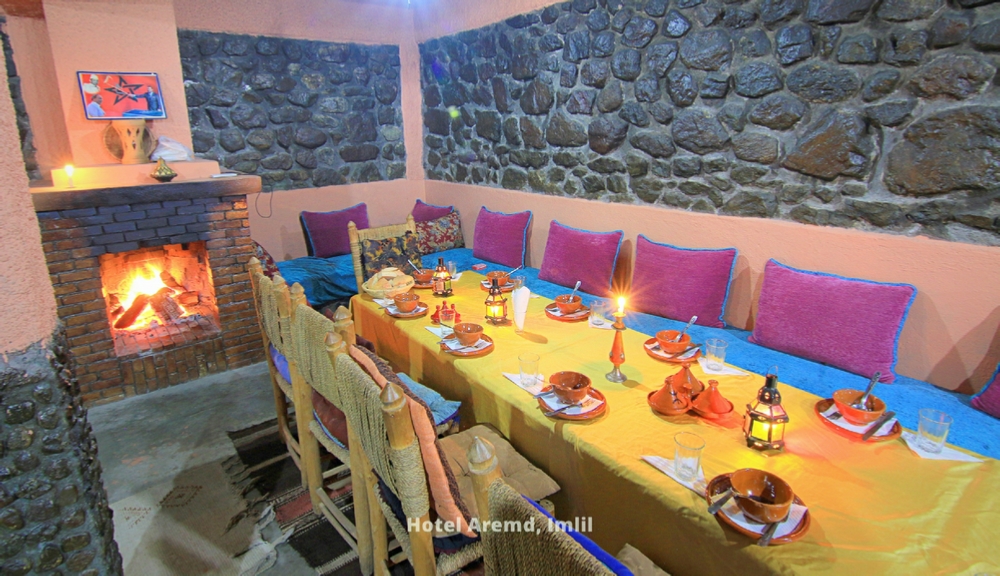 Best Meals in Aremd:
* Traditional Couscous (vegetable / meat…).
* Tajine (Vegetables and beef/chicken).
* Kefta / Brochettes.
* Berber omelettes.
* Vegetarian meals available also.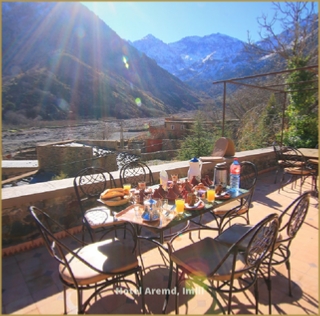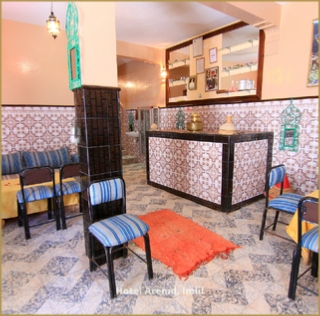 contact us now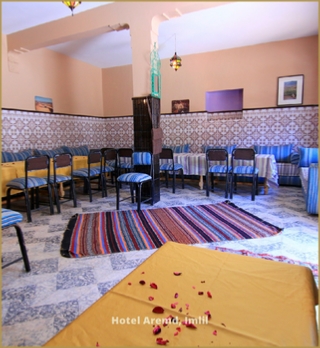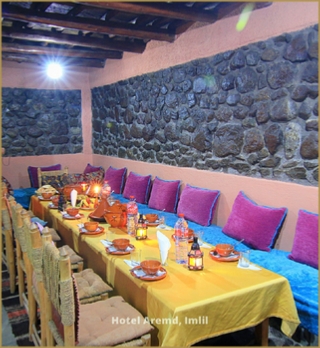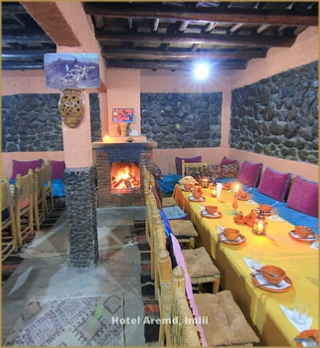 Restaurant in Hotel Aremd Imlil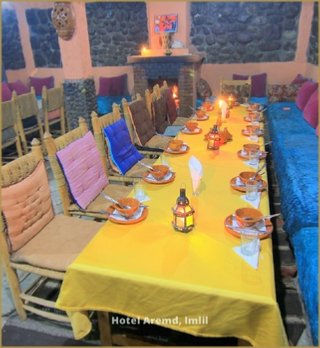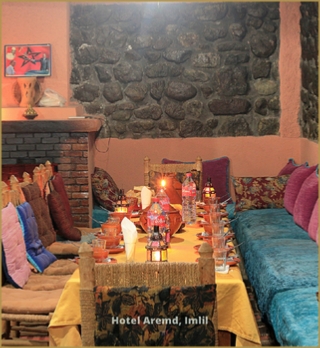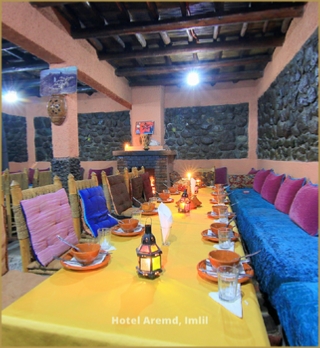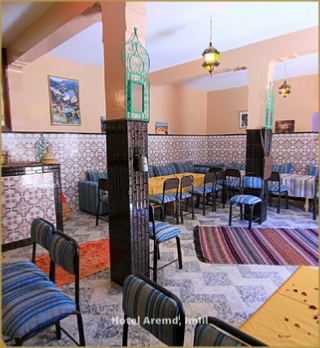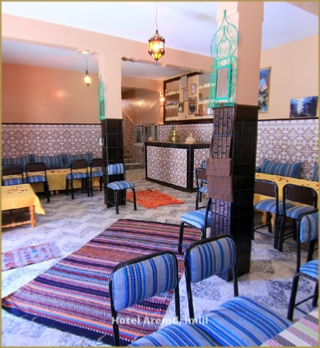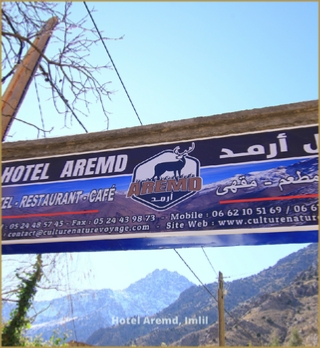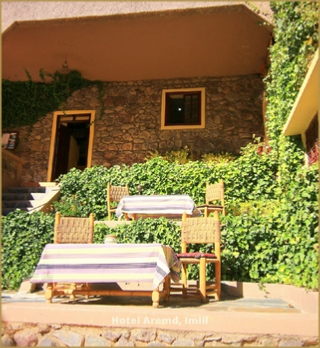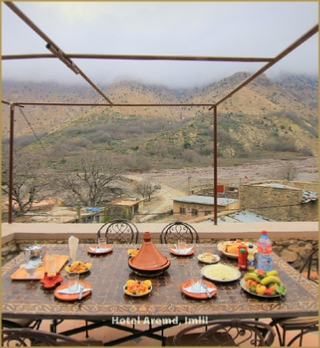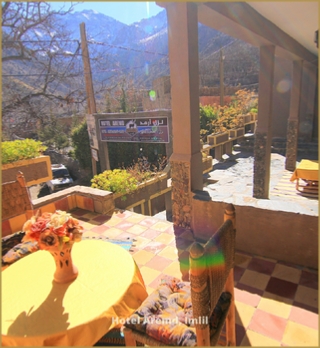 Terraced View for Unique Experience at Hotel Aremd